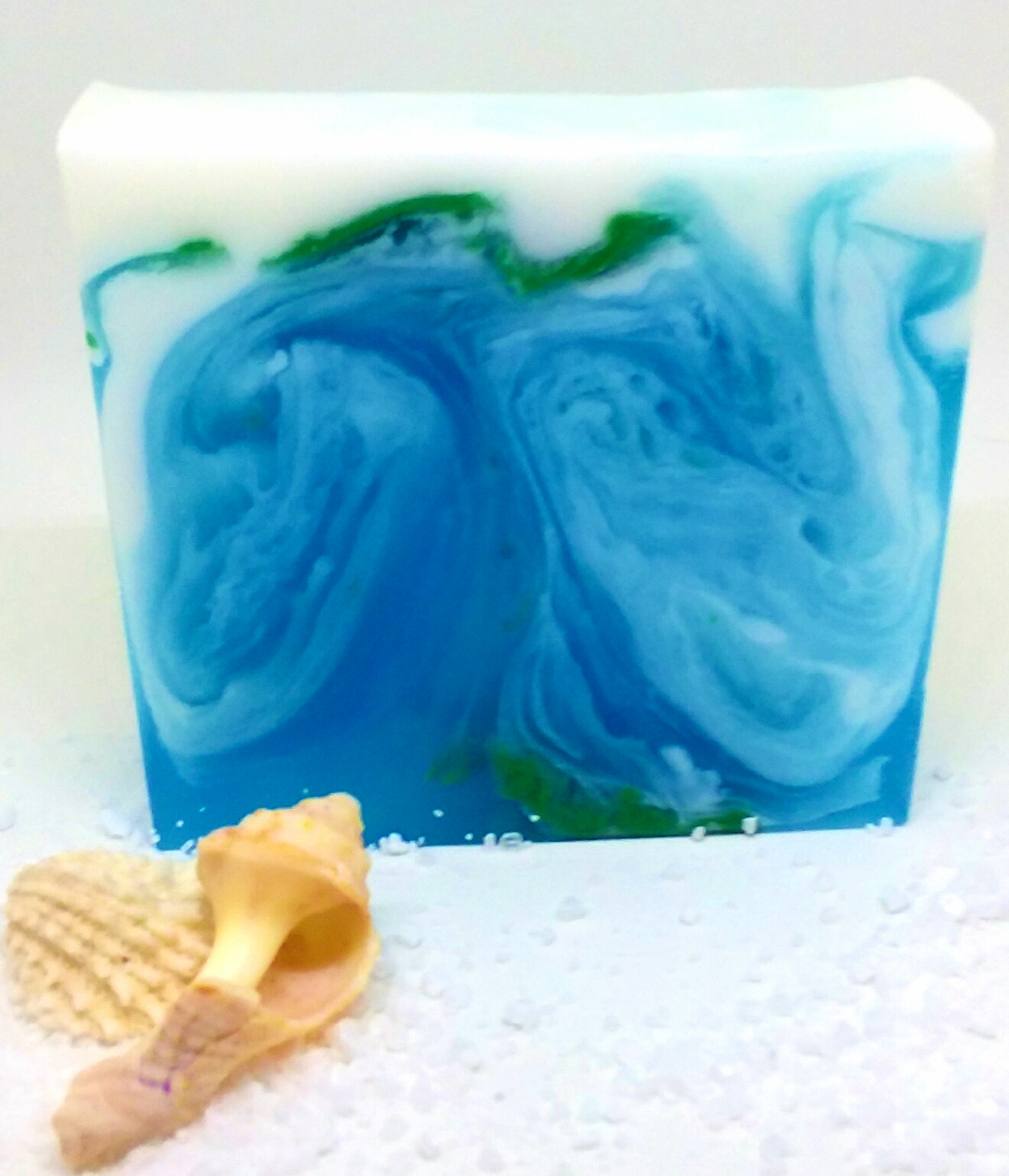 Ocean glycerine soap
A fresh beachy fragrance!
Ocean glycerine soap
Ocean is complex bouquet of carnations, lily of the valley, hyacinth, & salty sea air, underlined by oakmoss and white musk. A fresh beachy fragrance!
These bars average 5 oz in weight. Glycerine soaps have great lather!
Warm weather is here & sometimes glycerin soaps get sticky from high temps during shipping. Upon arrival, unwrap your soap & put in a cool place. It'll be just fine in no time!
Ingredients: Sorbitol, Coconut Oil, Propylene Glycol, Stearic Acid, Water, Sodium Hydroxide, Glycerin, Coconut Milk, Titanium Dioxide, colorants, & fragrance oil.